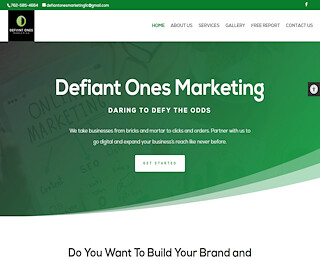 Don't settle for a mediocre
web designer in Atlanta
when Defiant Ones Marketing can offer you so much more than our competition. Our expert web designers can work with your existing site or start over and create a dynamic new website that will attract traffic and turn sales. Request a free meeting with our pros to get started.
Defiant Ones Marketing
7625854664
1013 Maris Ln, McDonough, GA 30253
View Larger Map
We welcome your comments!